This week is bitter sweet at SalesLoft. While we're growing and gaining traction, we're losing two core elements of our company…our trusted interns. We've already written about how awesome Aswin is but we've never shared the story of Michael. As he gets ready to spend his summer in Barcelona for study abroad I wanted to write a thank you and share with you how great he is.
I'll start with the legend about Michael
He can solve the Rubik's cube. BLINDFOLDED. Don't believe me? See for yourself:
This wasn't the last special thing we found out about Michael. He's also an actor, singer, songwriter and the guitar player in his band. Most of all however, Michael is an amazing programmer and wonderful team-mate.
Michael created our prospecting tool in under 6 weeks, then he scrapped 90% of the code and rebuilt it for scale. He knocked out every single development task we ever gave him and came back asking for more. Here's Michael in our prospecting video (the cheesiness was all me – he had nothing to do with it!):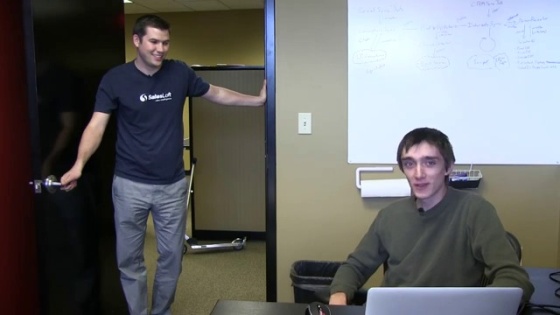 We really enjoyed working with Michael this semester and know he'll do amazing things in his career. We wish you the best brother and please let us know how we can ever be helpful!